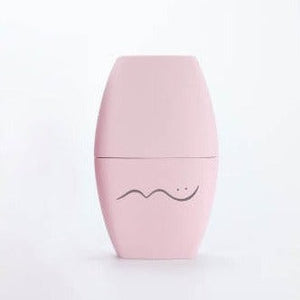 Description: A food grade silicon mold to make a popsicle for your face 

How does it work: Fill the Popsi-MÜ with the Toner, Floral Water or freshly filtered water. The freezing time is about 4 hours and the Popsi-MÜ must be filled to 90% of its capacity. Clean it before each filling and freezing with water and soap or put it in the dishwasher. 

What does it do : Helps to de-puff the face, refresh and invigorate the skin to achieve a healthy glow. 

How to use the Popsi-MÜ: On clean skin, roll the Popsi-MÜ all over your face for about 20 sec ( including the neck). Be careful not to remain static in one place. The objective is to refresh the face, to calm and reduce inflammations. Ideal in the morning for a refreshing effect to amplify the application of the Toner or the Floral Water, before applying the serum and the face cream.


Skin type: all skin types
Want more information?
Learn more about the company.
Read about shipping and our FAQ.
Explore the MÜ Care Treatments. 
Still have questions? Feel free to contact us.